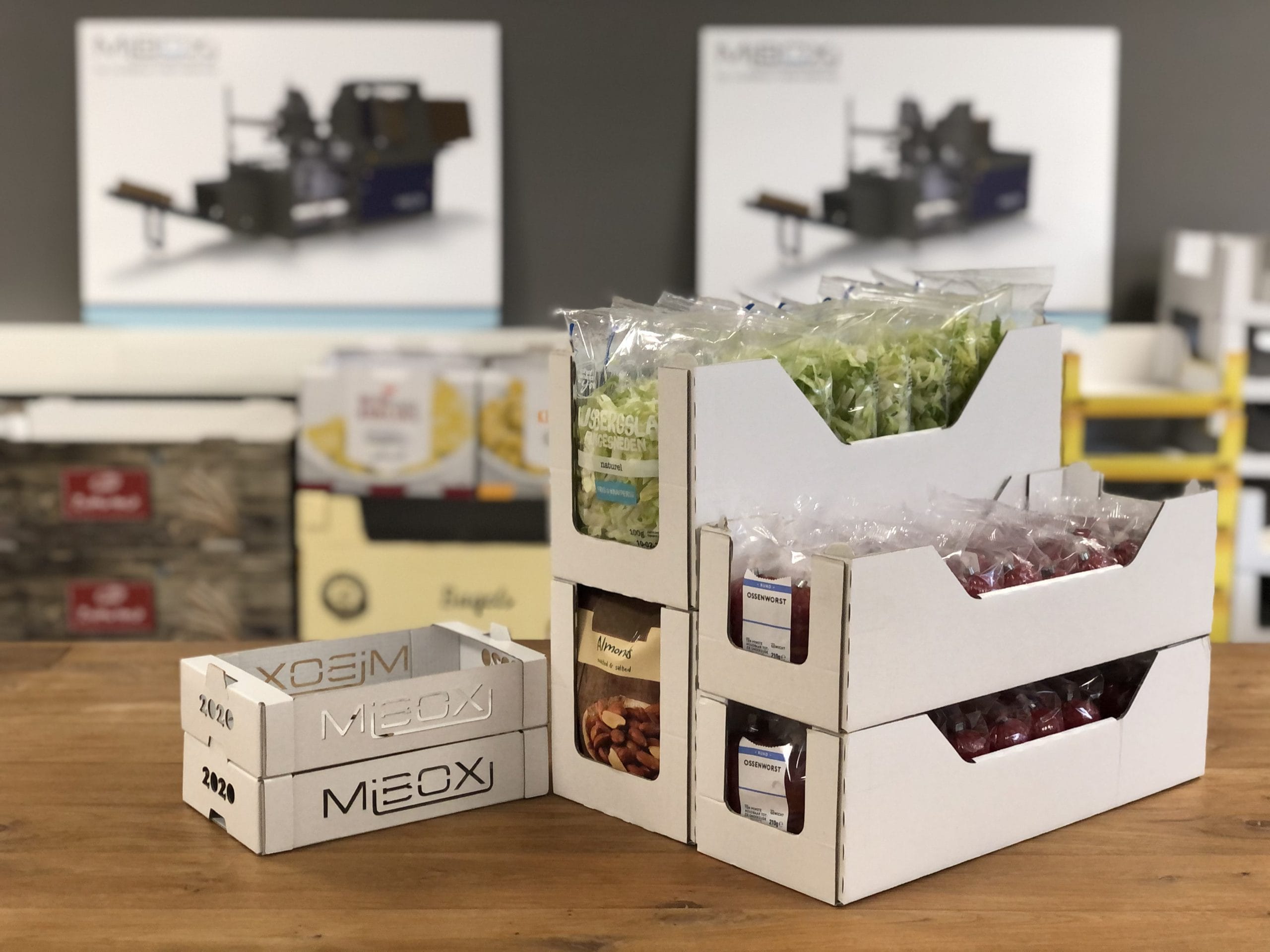 MIBOX D20 / D20H for trays with optimized display opening
In our MIBOX team we do not have brilliant marketers, we prefer to leave that to other professionals. On the other hand, we can give those professionals at, among others, the food producers the
tools to present their product in the supermarket as well as possible.
For them we have developed the MIBOX D20 / D20H tray erector which can set up a display tray with small reinforced corners with the following positive features:
– Possibility of single product facing (narrow box)
– Optimal visibility of the product (edges of display opening reduced by 30%)
– Stackability without lid (small reinforced corners)
– Optimized blank (low cost)
– Increased stability (folded reinforced sides possible)
– Good protection of your products (boxes are stackable)
– Easy product placement during automatic packing
– Optimized accessibility for the customer to take out a product
– Already extensively proven in the Benelux and the German market.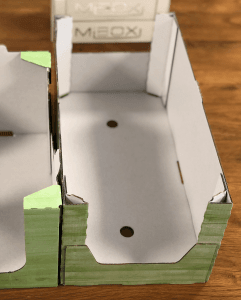 MIBOX carton erectors:
– Own production in France http://mibox.fr
– Strong, robust and progressive construction and design
– Easy accessibility, operation and format changes
– Showroom, service and after sales in the middle of the Netherlands
We are happy to inform you about the possibilities for your product / project. We can also support you with making custom models, among other things. This allows you to discuss the result of our new concept, adapted to your product, internally or to show it to your customer.
If you are interested in a professional partner who offers a complete solution to this issue, please contact us!